Postanowiłem napisać ten wpis, w którym obnażam Wam trochę swego wnętrza. Nigdy wcześniej nie mówiłem głośno na ten temat, w zasadzie jest on dla mnie bardzo wstydliwy. Wybaczcie, że będę tak bezpośredni i chwilami wulgarny. Mam nadzieję, że spodoba Wam się ten wpis.
Jestem bardzo zadowolonym, aktywnym i lojalnym użytkownikiem sprzętu działającego pod kontrolą systemu ze stajni Google. Android to najlepsza rzecz jakiej w życiu doświadczyłem. Od kilku lat, nieprzerwanie jest blisko mnie, przeżywa ze mną trudne momenty, chwile zwątpienia, osiąga ze mną sukcesy i aktualnie nie wyobrażam sobie życia bez niego. Z Androidem wszystko jest takie proste, wystarczy jeden klik, jedno miźnięcie, czuły dotyk, aby ze zwykłego urządzenia stał się Twoim najlepszym przyjacielem. O jego superlatywach mógłbym pisać książki, jednak chciałbym tutaj napisać o moich grzeszkach.
Android to system – dusza smartfonu, trudno więc porównywać go z fizycznym produktem, ale to właśnie dla tego systemu w pierwszej kolejności podejmuję decyzję o nabyciu takiego, a nie innego sprzętu. Jednak czasami patrzę z zazdrością na właścicieli iPhonów. Myślę sobie wtedy: "Jakbym Cię miał, to tak bym Cię rozpieszczał!". Moja fascynacja smartfonami od Apple nie jest związana ani ze sferą fizyczną, ani duchową. Nie przepadam za iOsem, sam wygląd i specyfikacja telefonu też nie urywa dupy. Jednak jest coś… i to coś sprawia, że czasami chciałbym go mieć. Tych cosiów jest wiele, ja spróbuję je jakoś zgeneralizować i przedstawić:
Stacje dokujące
Przepiękne i funkcjonalne… Co tu dużo mówić bardzo brakuje mi biurkowej ładowarki do telefonu, która byłaby świetnie zaprojektowana, funkcjonalna (nie tylko spełniała funkcję ładowarki) i była w miarę uniwersalna. W miarę bo starsze docki nie są kompatybilne z iPhonem 5 ze względu na inną wtyczkę.
Elektroniczne gadżety
Ten pokazany na zdjęciu poniżej to FitBit, czyli bezprzewodowy rejestrator treningowy. Takiego sprzętu jest masa! Są profesjonalne mikrofony studyjne, pady do gier, wszelkiego rodzaju trackery, zabawki (w tym zdalnie sterowane helikoptery) są nawet elektroniczne rękawice do gry w golfa. Want it!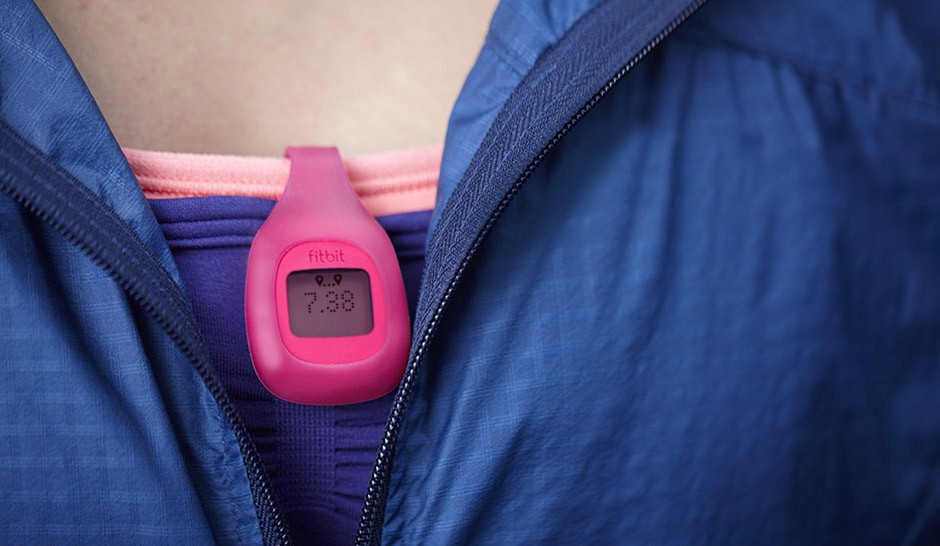 Ubranka
No i ostatecznie – ubranka, czyli wszelkiego rodzaje case'y, etui, futerały, body… Niektóre z przegródkami na karty kredytowe, niektóre ze zintegrowanym stojaczkiem, niektóre z uszami (te akurat mniej mi się podobają :P) inne dzięki którym iPhone imituje mniej ascetyczny design.
 Sprzeciw!
Przecież na telefony z androidem też jest mnóstwo tego rodzaju akcesoriów! Ja nie uważam, że nie ma. Jako grafik, visual thinker i facet (wzrokowiec pełną gębą) widzę wielką przepaść pomiędzy wyglądem akcesoriów dla obu produktów. Prawda jest taka, że iPhone uchodzi za telefon piękny, produkowane więc dla niego akcesoria muszą być po prostu piękne. Taka jest smutna prawda…
Ja na szczęście za bardzo wpatrzony jestem w ekosystem wujka G. Uwielbiam po prostu wszelkie aplikacje ze stajni Googla, uwielbiam design nowego androida, no lubię go po prostu. Nikt nie wmówi mi, że iOs jest systemem lepszym, nie zamierzam wchodzić z nikim w słowne potyczki. Dzięki temu jak za bardzo rozmarzę się nad posiadaniem iPhona z milionem gadżetów to przypominam sobie o moim malutkim, słodkim i kochanym zielonym robociku. Amen!